Trails in Azores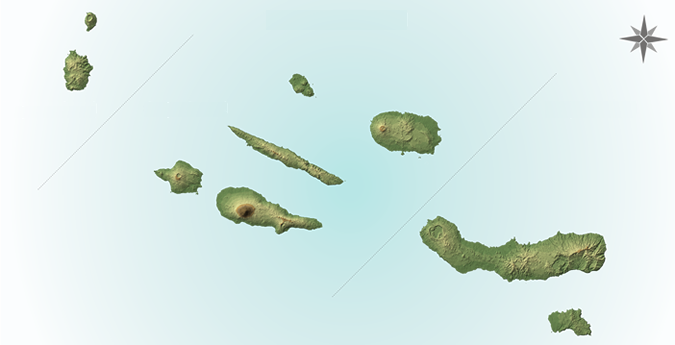 Choose an Island
Western Group
Central Group
Eastern Group
Corvo
Flores
Faial
Graciosa
São Jorge
Pico
Terceira
São Miguel
Santa Maria
Azores Trails
Welcome to the Walking Trails in the Azores, a Network of Walks Classified by the Regional Government of the Azores, guaranteeing safety and reassurance to walkers.
In the Azores, for centuries, the easiest way to travel from one place to another within the same island was by sea; in fact there were not many paths and few were suitable for carriages or oxcarts. There were mainly footpaths, which the islanders used in their daily toil, accompanied by horses, donkeys and mules, of course. The paths were also used to take cattle to or from the pasturelands. The locals also used these paths for festivities in the vicinity, and for transporting agricultural produce, fish, charcoal and other merchandise to trade. Anything larger was transported by boat.
It is this network of footpaths that has been restored and made accessible to all so that they can enjoy the landscape of the Azores. Indeed, each of these footpaths goes through exceptionally beautiful areas, linking almost all of the corners of each of the islands, both along the coastlines and in the uplands.